About last year's Festival in English
(This article, from the blog of Ms. Louise "Just Life (in Japan)", we have reprinted with permission of Ms..)
Yoichi Matsuri is a local festival held in early August each year in Ohtawara City. The festival is in honor of our local hero Nasu no Yoichi whose bravery and marksmanship was a key event in the battle for control of Japan in the Genpei war (1180-1185). The story goes that in the battle between the Taira and Minamoto clans, the Taira clan placed a small fan on top of the masts of one of their boats claiming it protected them and taunted the Minamoto clan to try to shoot it down.. Nasu no Yoichi was ordered to shoot it down and despite being on horseback and riding in the water, he took aim and of course shot it down. Thus having a crushing psychological victory over the Taira clan...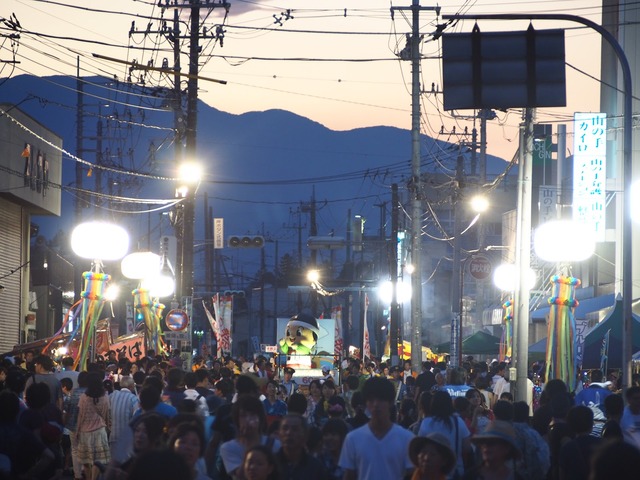 Nasu no Yoichi is personified today in our local mascot "known affectionately as "Yoichi kun" and he can be seen all over town on street signs, notices, shopping centres and in person at festivals and other events. He is of course our local Ohtawara City mascot and his cheerful face can be seen everywhere here..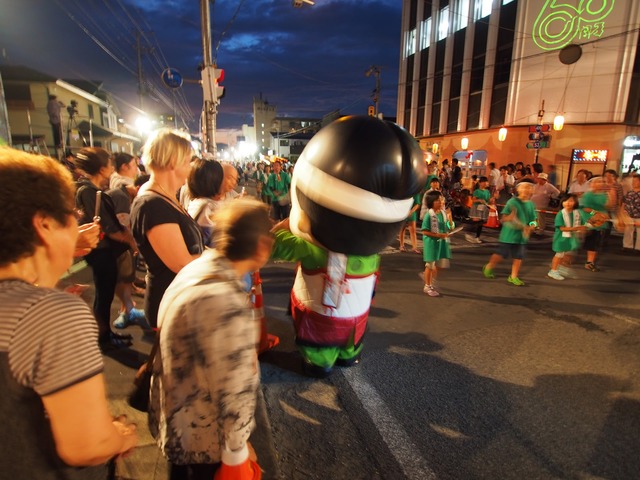 For Ohtawara city this is a big weekend of dancing, eating and general having fun. Friday night and Saturday there is a dance through town, where local groups and organisations come together to dance and the music is played through the streets of downtown Ohtawara as the parade passes along the Old Rikuu Highway to the Kanadoro and then turns left towards Nishinasuno station.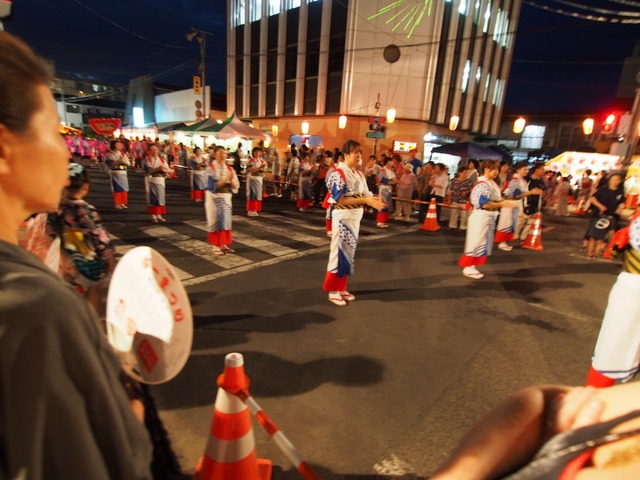 地図
the Kanadoro lantern